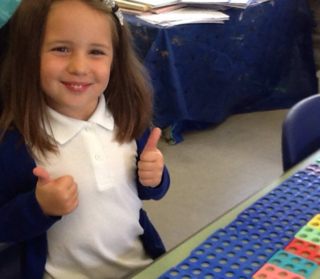 Creating a rich learning environment
Photocopy Masters to help you create your displays and environment
HowToSetUpClass.mp4 VIDEO
Mastery in Maths, a link to OUP. A rich professional learning experience. Mike Askew introduces the highly effective pedagogy- Mastery in Maths
Using Manipulatives  - Click here  'How to' videos and other resources
Patterns on a 100 square, multiples Click here
100's square 0 - 99 Click here
Oxford Times Tables Pack Click here
Numicon resources
Place Value files
Cuisenaire resources
Seasonal and social resources
Seasonal Resources and activities files
Vegetable Maths Activities 
Year 2 Bridging through multiples of ten
Year 4 Developing fluency in writing multiplication sentences
Posters to use in the classroom and students' books
Suitable for children to glue into the front cover of their maths books. ... 
Suitable for printing and laminating for classroom display ...
Games and money
Numicon Game - Mu Torere   - Single version
Use these files to create counting and equivalence activities with coins. 1c, 2c and 5c coins are included to teach equivalence and patterning or +, -, x, /, that can also be applied to counting dollar coins. These smaller coins are included to help children understand the significance of a 10c coin and compare its relative value to a $1 and $2 coin and then onto the note values. ...
NZ Coins to use with activities in Numicon 1 and 2. ...
THINK BOARD to give students a rich understanding of concepts
Numicon Online

An extensive and continually updated library of professional learning videos, Software, Teaching Handbooks, files of photocopy masters, lesson plans, display files, assessment files for your school. More information
In addition,  Firm Foundations Online for New entrant/Year 1 classes - a separate subscription