Assessment
Numicon employs a formative assessment approach to give a deeper and more convincing picture of a child's learning and progress.
Every week the activity groups introduce and reinforce previous week's learning, the words and terms used. These are found on the Summary page at the beginning of each Activity Group.
The first assessment opportunity is the use of those words and terms used in conversation: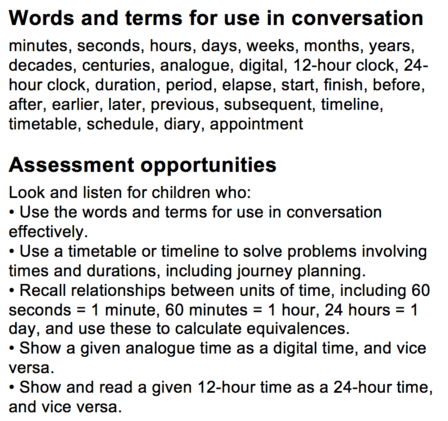 Weekly Assessment Grids guide a teacher's observations as well as assessment opportunities listed in the summary page of every activity group.
The assessment grids are available through a subscription to Numicon Online at Oxford Owl.  Click here to purchase on the International Page.

Milestones are markers along a student's learning journey.  They are a summary of the previous 4 - 6 weeks of learning.
Milestones recognise that a student may not learn all that is expected in the one week of learning, but rather over time. The Milestones reflect this learning journey.
Milestones are provided in the back of every Teaching Handbook and as an Excel spreadsheet downloaded through the Oxford Owl subscription.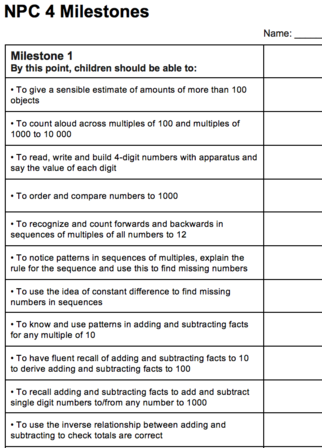 Further Assessment information Click here
How to implement Formative Assessment from the Auckland Maths Hub.  This is not a Numicon file. Click here