Welcome to Maths at Home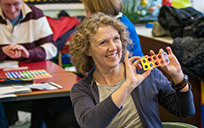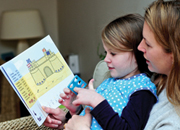 What is Numicon? Follow this link
We invite you to watch the videos on this website as well as on YouTube.
Oxford Education Numicon has loaded great videos to families to use.

Matching shapes to pictures

Matching shapes to pictures showing 'how many'

Teaching your child to count


Counting from 1 to 20 and beyond

Maths talks with home made puppets

Teaching basic addition and subtraction

Addition with a coathanger or pan balance

Addition and subtraction together

Number trio addition game

Ten Snap!

Creating games using dice and spinners

Adding 2-digit numbers

Making Numicon 'robots'

Multiplication with spinner or dice

Multiplications 3, 6, 9

Times tables patterns on a phone

Division

Writing down division problems

Patterns of numbers in order

Dotty Six Game

13 and 30 and other teens

Place Value with Numicon

Making halves and equivalent fractions with playdough

Adding fractions with spinners

Multiplying fractions

Algebra ideas

Numicon games

Rounding numbers

Make your own spinner or use a paper clip and pencil over a circle

 

To support your children at home in their first three years - explore these activities


Numicon International - You can download Numicon shapes, numeral cards and charts to print and cut out at this link.

There are lots of games and activities to download at this link
Oxford Owl has activities, free e-books, videos, recipes, games - all FREE at this link
Great ideas on Pinterest
Online courses offered for free during these next four weeks.  Book at this link
Numicon consultants - Needing help and want to talk with a teacher? Email us to set up a time to chat
NUMICON HOMESCHOOL
Follow this link to Oxford Owl with loads of fun games and activities
Ka kite ano everyone!