Supporting assessment, progress and attainment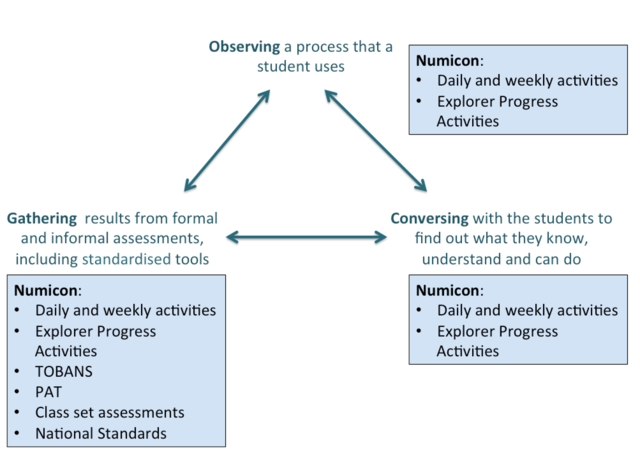 Whether you are looking for a 'ready-made' assessment solution, or the advice and tools to help you develop your own,
Numicon supports you with assessment by:
- Providing you with a quality research-based programme that is proven to work
- Offering flexible support that caters for every level of experience in your school
- Working with the best experts to offer you advice and support you can trust
- Supporting you in creating a whole-school approach to assessment
- Helping you to connect assessment with next steps for teaching
- Offering a range of Professional Development and school improvement services to suit your needs
Numicon is a proven pedagogy that raises achievement across all abilities. Numicon provides you with a range of formative assessments clearly signposted throughout the teaching materials.
Help to close the achievement gap with the Numicon Intervention Programme, a 12 - 15 week of intense support for students aged 7+ years and Big Ideas, for students 10 - 15 years
Breaking Barriers overview of student progress
Numicon 1 overview of student progress
 Sample Assessment files
Firm Foundations Click here  An excel file will open at the bottom of your screen.  This file is relevant for the 2017 publication.
Numicon 1 NPC click here
Numicon 2 GMS click here
Numicon 3 NPC click here
Numicon 4 GMS click here
Numicon 5 NPC click here
Numicon 6 GMS click here
Assessment with Numicon

booklet - Download here
Practice Tests to introduce students to formal assessments and tests, use with Numicon 1 & 2 and 3 - 6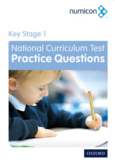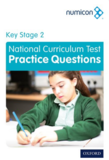 Features
Practice materials prepare children for the specific demands of both the Arithmetic and Reasoning papers.
Test-style questions are presented topic by topic so that teachers can identify areas for further work.
Links are provided to the Activity Groups within the Numicon teaching programme so that teachers can find step-by-step activities and additional practice to consolidate areas of weakness.
Complete answers are provided.
A tracking speadsheet for the worksheets is available within Numicon Online.  This can be used to help identify what individual children and the class as a whole have done well and where they would benefit from further teaching and practice.
Contents
Mental Maths practice ideas for the year
Revision Questions
Extra mixed practice for home or school
Aural maths practice quizzes and answer sheets
Answers and mark scheme that enable you to link any areas of weakness to the Teaching Handbook Activity Group
Sample pages The pages with references to GBP will be soon available as PDF's with dollars and cents.
OUP Primary Guide to MASTERY learning of Mathematics