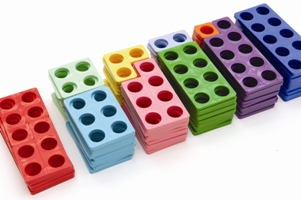 Building a secure future in mathematics for every child
Numicon is a multi-sensory approach, built on a proven pedagogy that raises achievement across all ability levels. Activities utitilise integrated thinking skills across the curriculum linking all learning into applied maths or learning in context demonstrating the 'why' we learn maths.
Numicon is supported by professional development tailored to suit your needs to support and inspire you to deliver the highest quality teaching in this modern learning environment.
We are the sole suppliers of Numicon in New Zealand. All international inquiries should be directed to Oxford University Press
Congratulations! Numicon is the winner of the Educational Resources Awards in the UK for 2015 in the Whole Curriculum Subject Resource - non ICT.
| | |
| --- | --- |
| What is Numicon? | For Teachers: |
| For Parents and Tutors: | Go Shopping: |
| High Learning (Special) Needs: | Professional Development: |
Numicon is sold in New Zealand by Procon Limited under the licence of Oxford University Press
All information is of a general nature only and must not be taken as advice. Every attempt has been made to represent the products on this website and the information with integrity. Prices and products are subject to change.